Horror Themed Laser Tag Events in Columbus
Live Action Survival Horror Laser Tag
40,000 SQFT Laser Tag Facility
Nightmare Combat is the most unique laser tag experience ever created. Hosted only a few dates a year in Columbus, Ohio it combines the thrills and chills of the Halloween season with the exhilarating fun of laser tag! This tactical experience puts your survival skills to the test by putting you face to face with the creatures that haunt your dreams. You will receive a cutting edge realistic weapon modeled after an M4 so you're ready to take on whatever it is lurking in the dark.

Real Military Training Weapons
You will be armed with realistic weapons. Your weapons are similar weight as a real M4 with a metal design and they even feature recoil and a muzzle flash. Your ammo magazine will also need to be swapped out throughout your mission.  You have never seen laser tag guns like this before.

You will journey through a 40,000 square foot immersive environment featuring Hollywood quality sets. This event will feature a world themed after a post apocalyptic cityscape complete with overturned cars, city streets, a giant haunted asylum, a slaughterhouse and countless other scenes. 

You will encounter dozens of live actors and performers with professional costumes and makeup.  These actors have targets built into their costumes that are triggered by your weapons and will signify you when they have been defeated. Just like any video game you will also have to conquer the giant boss before you complete your mission. 
THE FOUL BEASTS HUNTING YOU DOWN

Due to very high demand and limited capacity due to statewide COVID restrictions all tickets for this event MUST be purchased online in advance. You will need to select your date and time you would like to attend when you purchase your ticket so please plan accordingly.

Get Tickets Before The Public
Complete the form below to join the Early Access list.
You will receive a link to purchase tickets an hour before they go on sale to the public.
Choose an available date and time and purchase your tickets.
Get access to tickets before they are released to the public by signing up for free for Early Access.
Please ensure your phone and email are correct as you will receive a text message with a special link to make your reservations an hour before they go on sale to the public.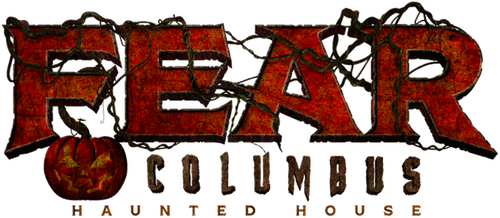 Fear Columbus Haunted House
2605 NORTHLAND PLAZA DR.
COLUMBUS, OHIO 43231
COVID-19 SAFETY GUIDLINES
All state and local COVID-19 regulations are enforced at this attraction. We have been operating several horror themed events over the past year and have been fully inspected and approved by the local health department to ensure we are adhering to regulations.
Please be aware you will be required to wear a face mask, complete a health questionnaire, temperature check and follow social distancing guidelines throughout your entire experience.