COVID-19 Safety Procedures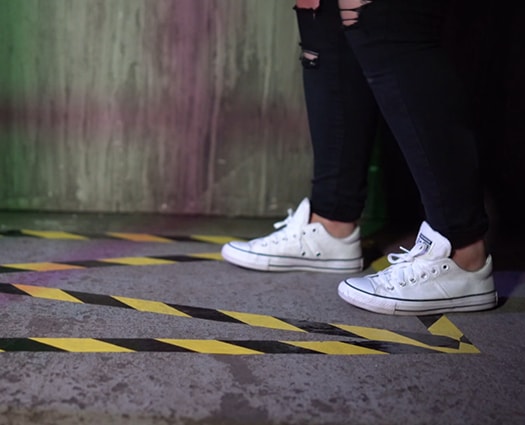 CAPACITY WILL BE LIMITED.
SIGNAGE, GROUND MARKINGS, & STAFF
WILL STRICTLY ENFORCE PROPER SOCIAL DISTANCING BETWEEN GROUPS.
ALL SURFACES AND TOUCH POINTS
WILL BE SANITIZED REGULARLY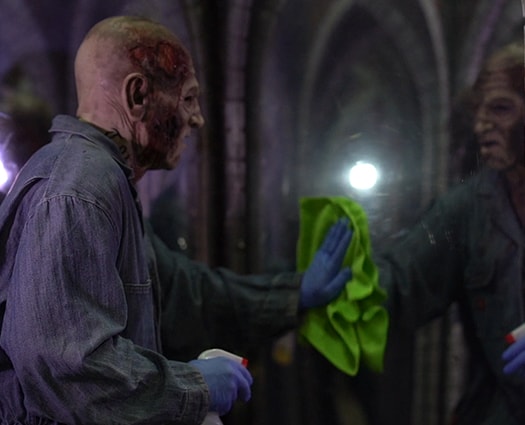 HAND SANITIZER STATIONS AVAILABLE
THROUGHOUT THE EVENT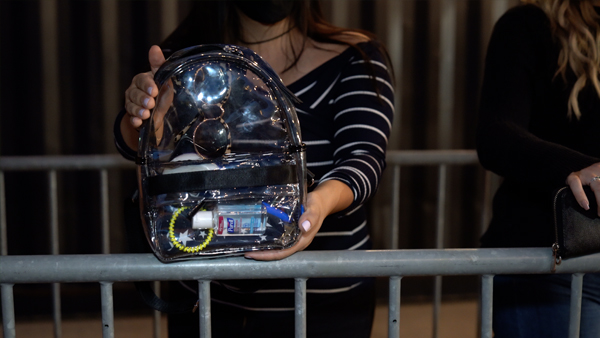 TO LIMIT TOUCHING OF PERSONAL ITEMS,
ONLY CLEAR BAGS OR CLUTCHES NOT EXCEEDING 4.5″X6.5′" WILL BE ALLOWED
Looking For More Details?
Haunted Houses are lucky in the sense that being "normal" has never quite been our vibe. Unlike concerts or big sporting events, we're able to create a live event that still remains fun while also focusing on keeping all our guests safe. Our attractions are linear, with a clear path that allows you to walk through the show at a safe distance from others and still get the same, great experience. 
Here's what we're doing, and what you can do, to help us keep Halloween alive this year!
Our staff is staying home if they aren't feeling well, and we ask that you do the same. If you're experiencing any of the following symptoms (cdc symptom reference) please seek medical advice.
We know it's dark out, but please read all signage and watch your feet. There will be plenty of informational and directional signage. We know it's everywhere, but please be mindful for the wellbeing for yourselves and others.
Ground markings, along with the help of our event staff, will direct you on where or where not to stand.
Please stay only with your group! We're taking extra steps to avoid the conga lines we all hate, so please help us out by steering clear or strangers.
Social distancing will be executed where possible, with small exceptions of needing help from event staff or things of that nature. Otherwise, stay a minimum of 6' away from all other guests, staff, and monsters. We're just as scary from a distance!

Forgot your hand sanitizer? No problem, we've got you covered with plenty of sanitizer stations, NOW WITH PUMPKIN SPICE! No really, we're serious, give it a whiff.

Hand washing stations will also be available on the event grounds. Don't forget to choose your favorite song and sing it for 20 seconds while you wash. We suggest Monster Mash.
Please thank our clean team. Extra effort will be placed on sanitation this year, so when you see them, let them know you appreciate what they're doing to keep everyone safe.
Please follow the instructions of our team members at all times.
HOW WILL THE EXPERIENCE CHANGE?
Shorter wait times, smaller groups, more spacing… it's what everyone has always wanted!
Attendance will be extremely limited each night. Buy your tickets online in advance so you don't miss it!
Private groups only. You will not be combined with anyone outside of the group you arrive with.
ALL of our admission tickets will be reservation based (time slotted) this year and, due to limited attendance, line wait times will be greatly reduced. You will still have the option to reduce your wait even further, or eliminate it all together, by purchasing a Fast Pass or Skip the Line ticket.

We will be emphasizing maximum spacing between groups. Even with all of these precautions, we may still need your help! If you can see the group in front of you, slow down; if you can see the group behind you, speed up! There may be staff inside monitoring this, please pay attention to their directions.



No one will touch you when you are inside. C'mon folks, you know the drill; we won't touch you, so please keep your hands to yourself.

The attraction is deeply sanitized at the beginning and end of every evening. As we've said repeatedly, we have always placed the utmost importance on your safety, and this year we're giving you 110%.



The show may seem a little different this year, but in a good way. More time and more space (both from other groups and actors) will allow us to try some interesting storyline tactics that we normally wouldn't be able to try. We are truly excited about this year's event and we have no doubt our fans will love it!
We can't wait to safely celebrate the Halloween Season with you, scare you soon!!
Any additional concerns? We're here to hear you, please contact us at info@nightmarecombat.com